marketing | events | tourism | trends | fairs | destination development
Welcome to FIN-S Marknad & Kommunikation
About us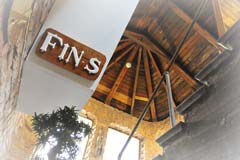 FIN-S Marknad & Kommunikation is a PR and marketing agency specialized
in travel and tourism within Sweden, the other Nordic countries and the Baltic
region. The agency was founded in 1995 by Martin Ahlberg. Today, we are three
persons at the agency. During the past ten years, we have co-operated with over
100 travel related companies. Our newest project is called Stockholm Travel Show,
a travel fair with B2B and B2C editions.

We have a solid network of partners and co-operating companies in the travel
and tourism industry. In addition, we keep an extensive register of tourism and
travel/business trade media. We constantly observe the travel trends in the Nordic
and Baltic countries.

FIN-S in short
Do invest a few minutes and take part of who we are and what we do by downloading our presentation here: FIN-S presentation
Satisfied with your current situation...
...or do you wish to take more advantage of the Swedish, the other Nordic or the Baltic market?
For further information or references, you are warmly welcome to contact us.